Artist of the month : Bart Persoons (may 2022)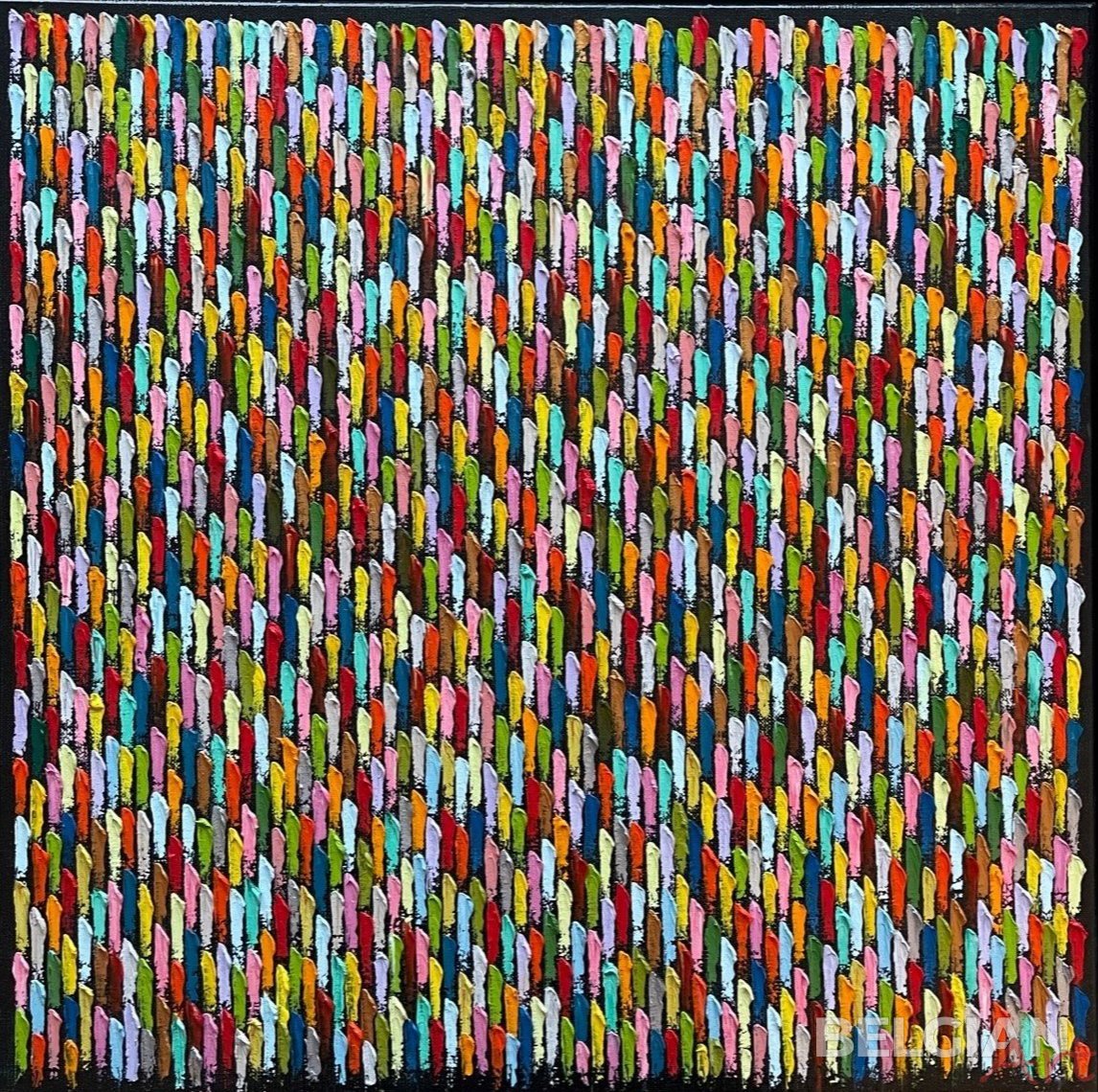 Artwork : "The Little People"
Bart Persoons lives and works in Erps-Kwerps, 16 km from Brussels. Bart is a painter who at first sight creates abstract, colorful canvases with a simple signature, namely hundreds to thousands of small, vertical stripes. By applying small stripes on the canvas in a very orderly, harmonious and structured way, he found a way to bring mental peace back into his life.
In that sense he only makes works for himself. However, many viewers feel the same pressure and get into a kind of calm trance by looking at Bart's works.
The result is a universe, which he appropriately named "The Little People". Each dash represents a man, in his full abstraction.
The slow process of construction and creation is crucial in the artist's oeuvre. He wants to take the viewer into this slow process and give him the insight that the "instant" society in which we live today creates immense pressure. Every work needs time to dry and some buyers have to wait 6 to 10 months before the work can be delivered. Accepting slowness is crucial in his work.
All works are built up slowly with oil paint and display a high degree of order, structure and focus. The impasto technique gives the work depth and emphasizes the purity of the paint.
EXPO "The Little People" (22/03-15/06) : Vaartkom 4, 3000 Leuven, Belgium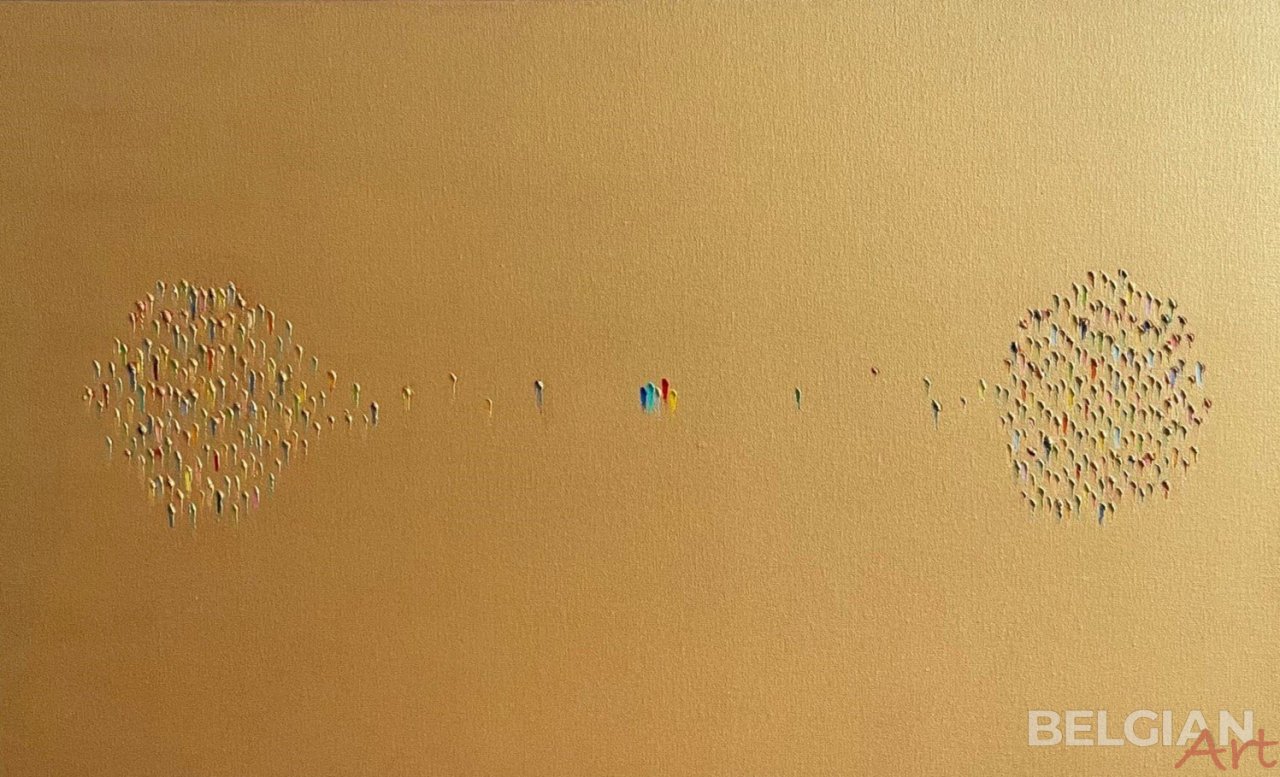 Artwork : "The Little People - Golden Series"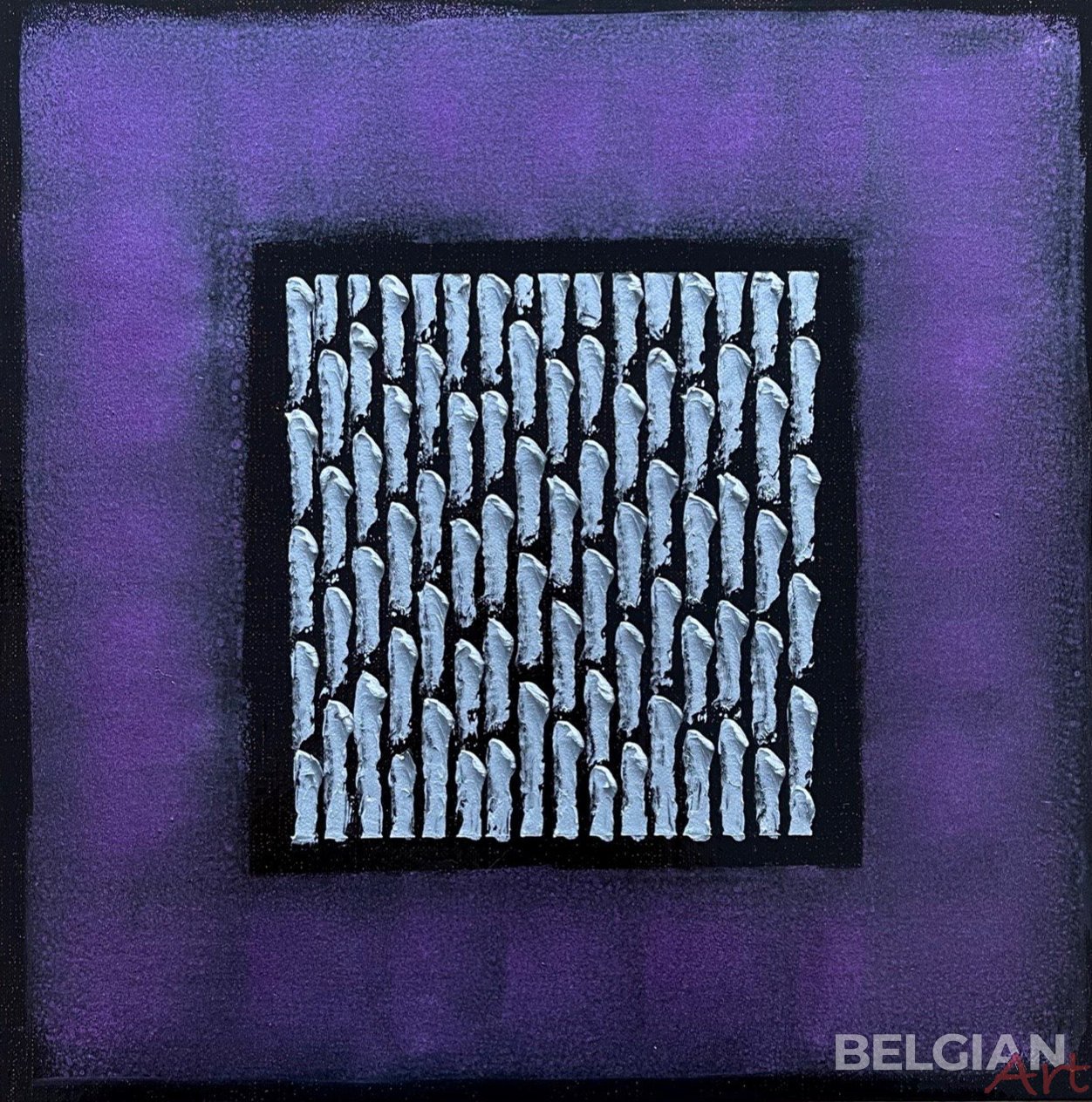 Artwork : "The Little People"
Discover more work from Bart Persoons :
https://www.belgianart.be/en/profile/persoons-bart
Subscribe on our monthly newsletter :