Artist of the month : Frans Frengen (january 2022)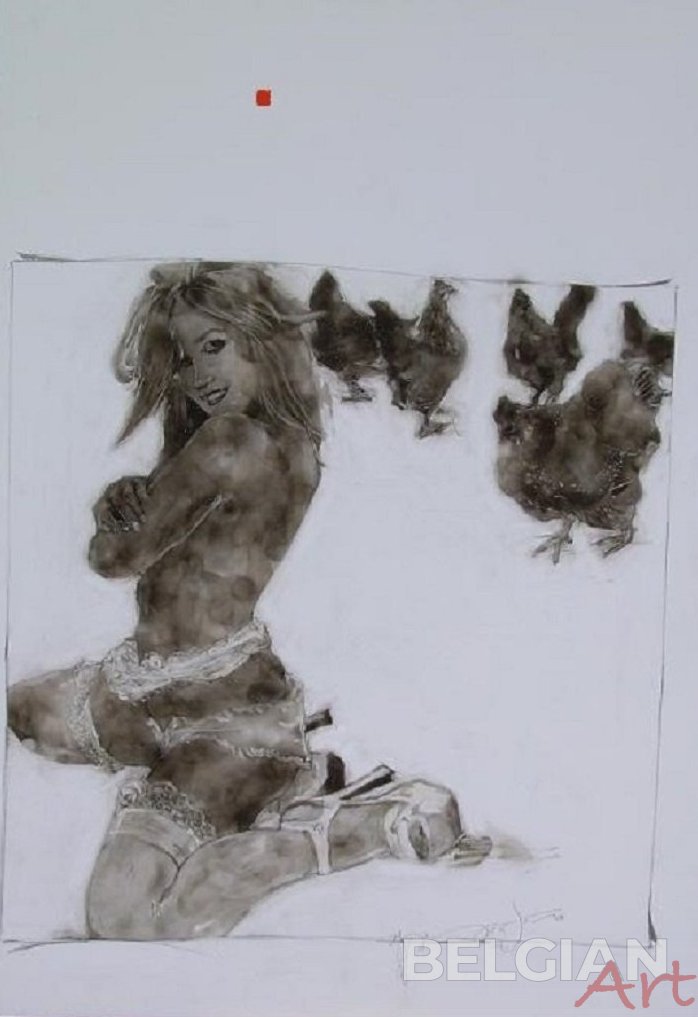 Artwork : "The weird duck"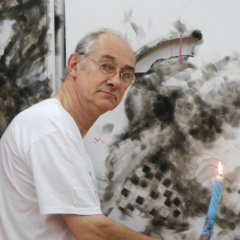 Painting with the light of a candle (fumagine)
Frans Frengen is one of the more unique contemporary artists to put in the spotlights.
He started drawing and painting as a little boy and his talent was soon recognized. He learned the craft from important artists for many years before discovering his own signature "Fumagine", which forms the basis of his work.
Frans Frengen discovered and developed the fumagine technique, which is best described as the equivalent of painting with a candle. More than just painting with soot, this technique gives a distinguished and stylish look to the paintings and drawings of Frans Frengen. It gives the primary black and white paintings and drawings a simple look, emphasized by the intense shades created by the fumagine.
Despite the bold, thick lines, blurred depiction and simplified nature of Frengen's paintings and drawings, they are highly detailed and betray the artist's deep knowledge of dexterity and technique. As an added value to the simple shades of gray caused by the fumagine technique, Frengen uses flecks of color in his paintings. The primary colors red, yellow and blue are often used in his work. Obviously, this is the work of a talented artist who has studied art techniques and styles for several years. His art usually brings people and scenes from our everyday existence, portrayed in a unique way with a strong transparency.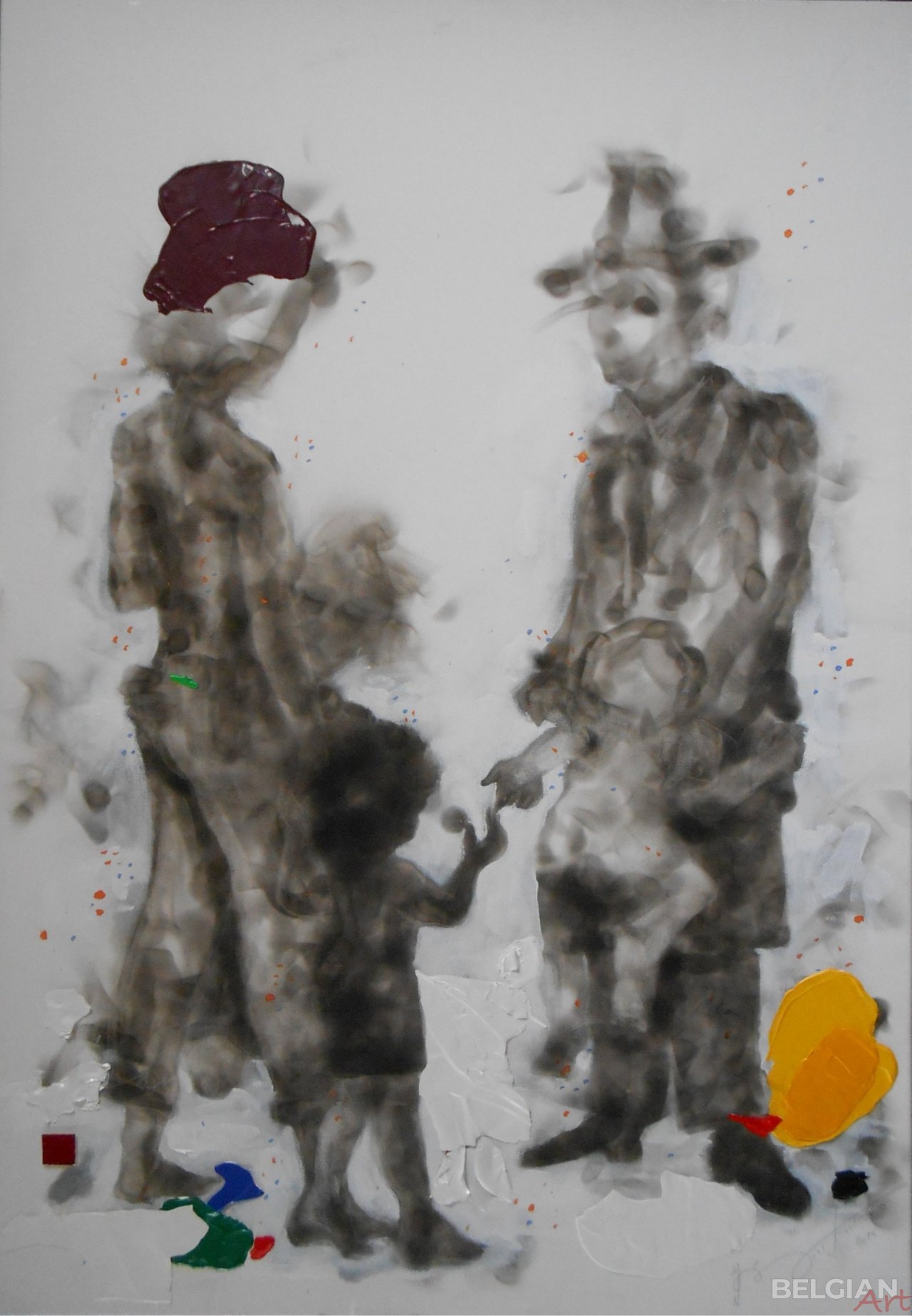 Discover more work from Frans Frengen :
https://www.belgianart.be/nl/profile/de-donder-frans-frengen
Subscribe on our monthly newsletter :